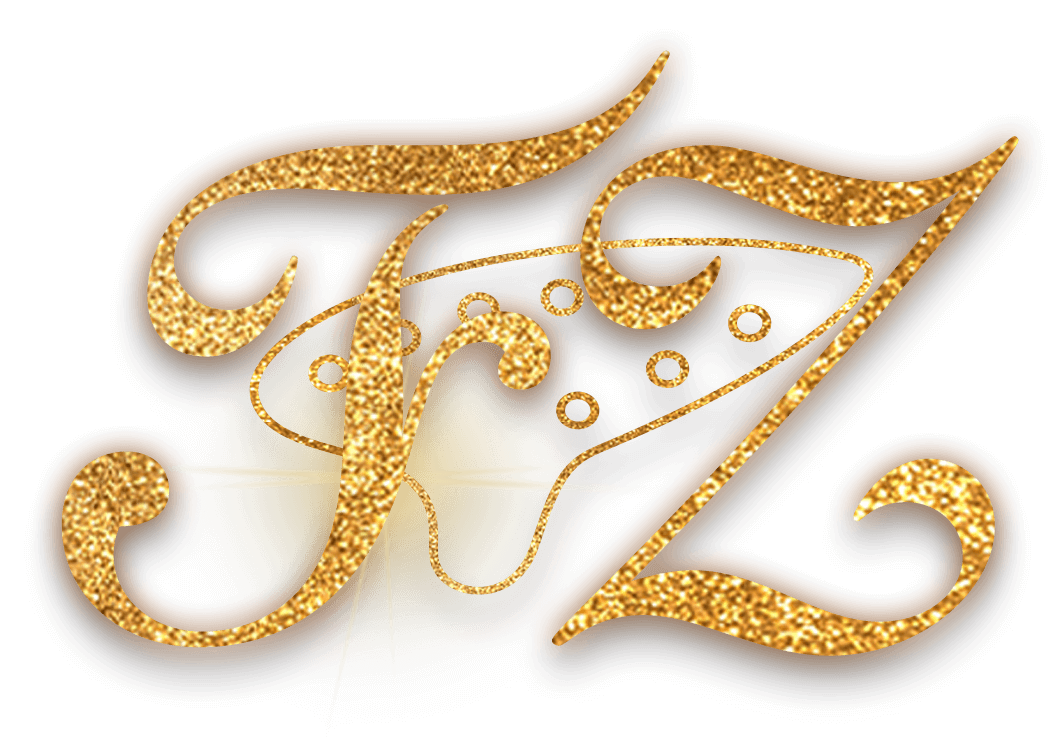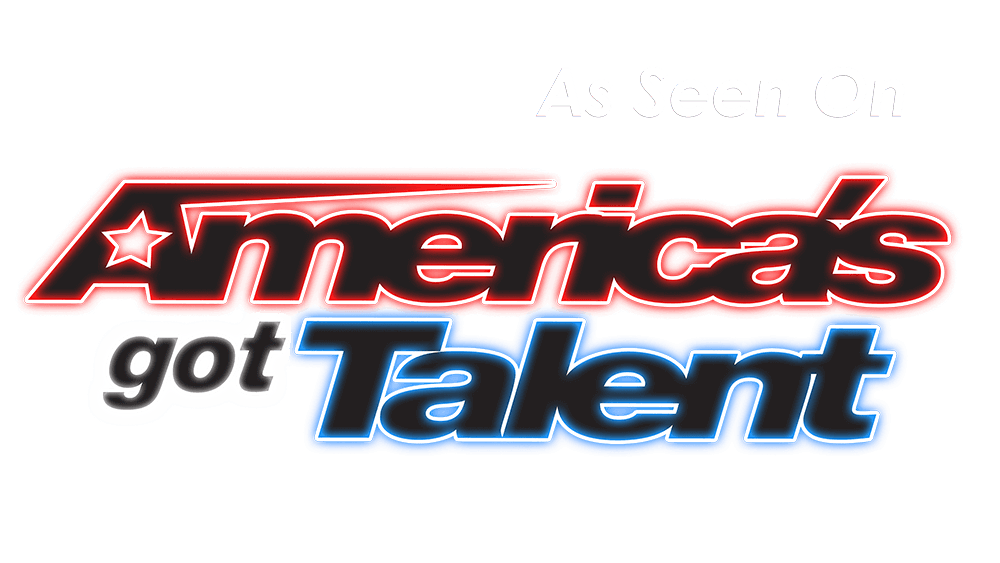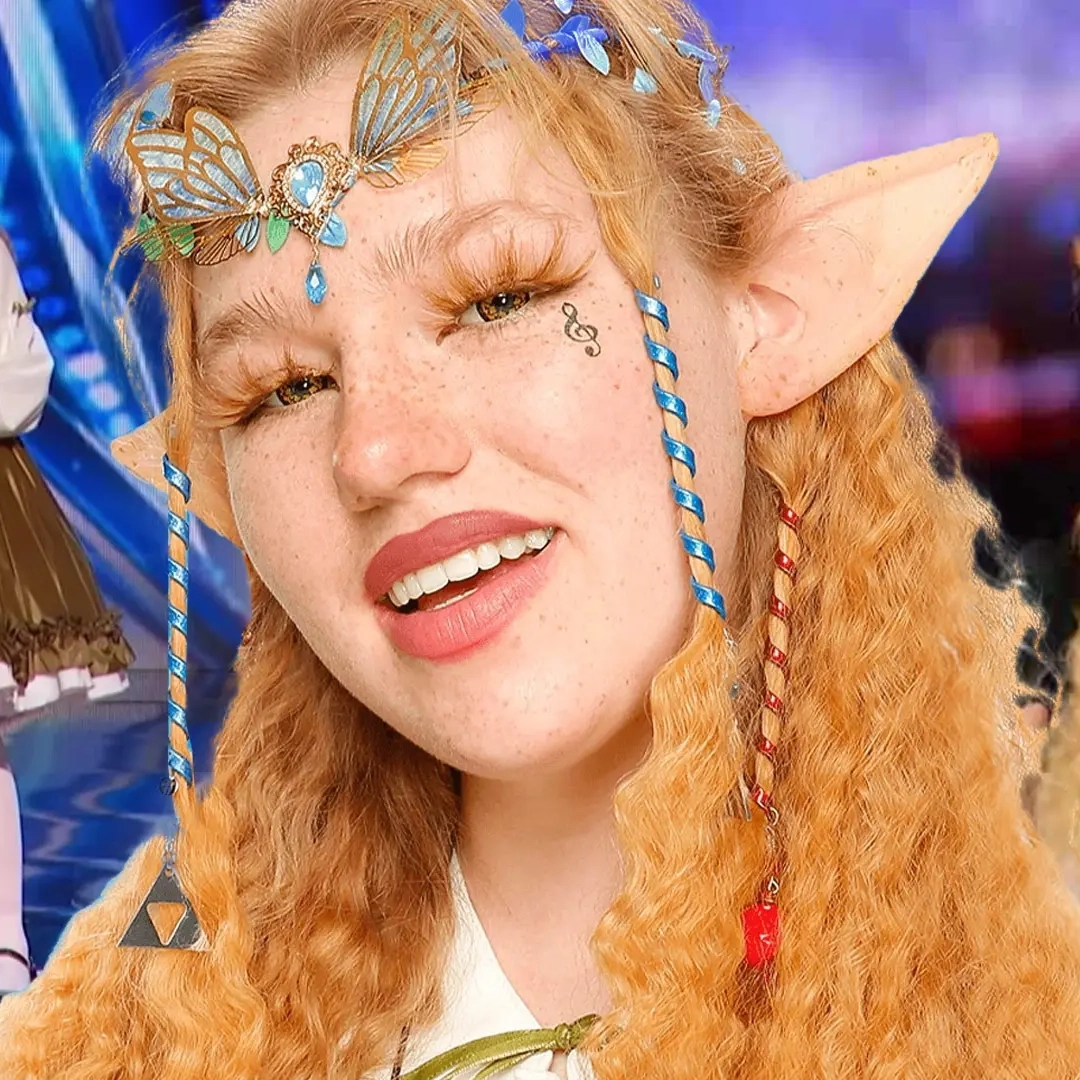 PopCon Indy
August 25 – 27, 2023
Indiana Convention Center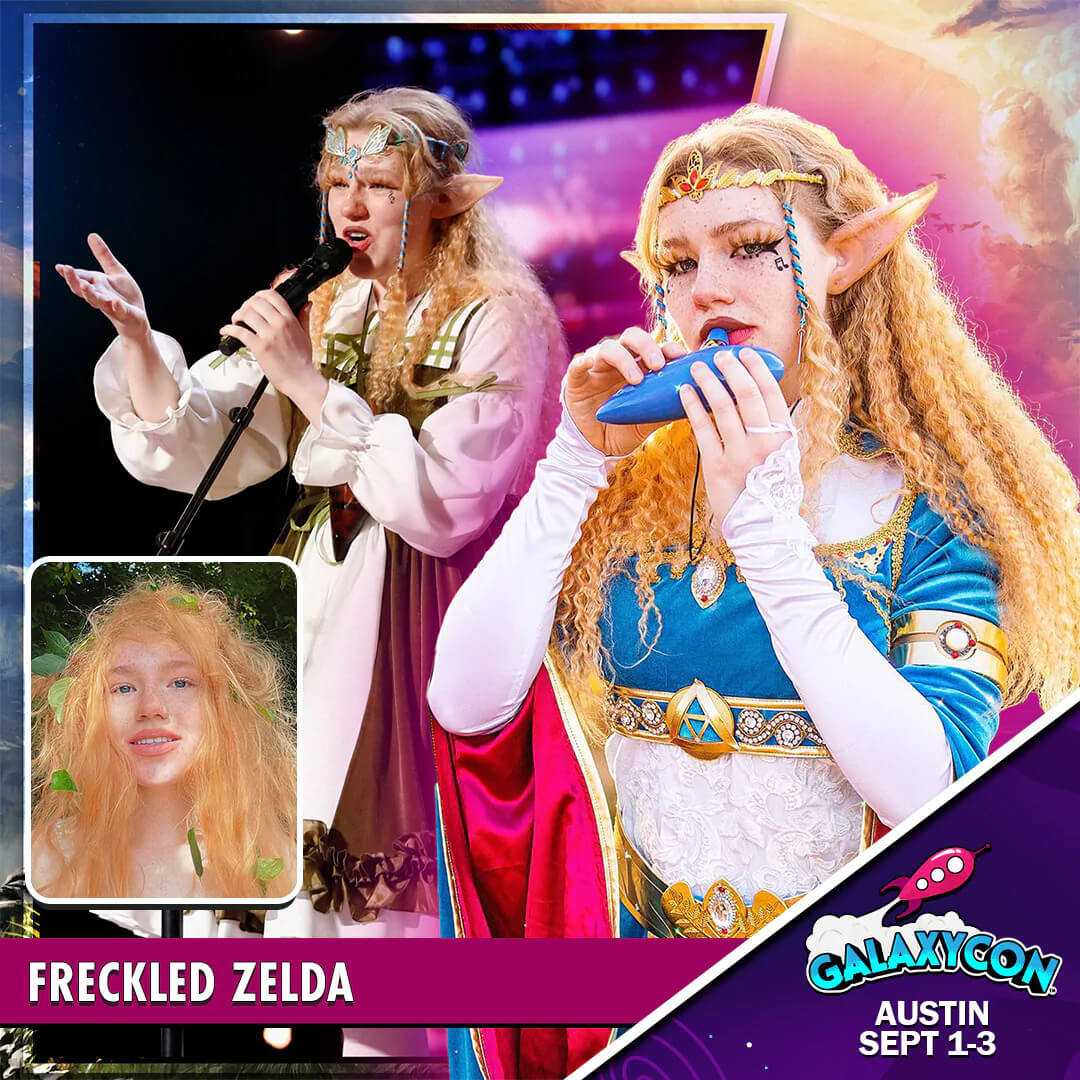 GalaxyCon Austin
Sept 1-3, 2023
Austin Convention Center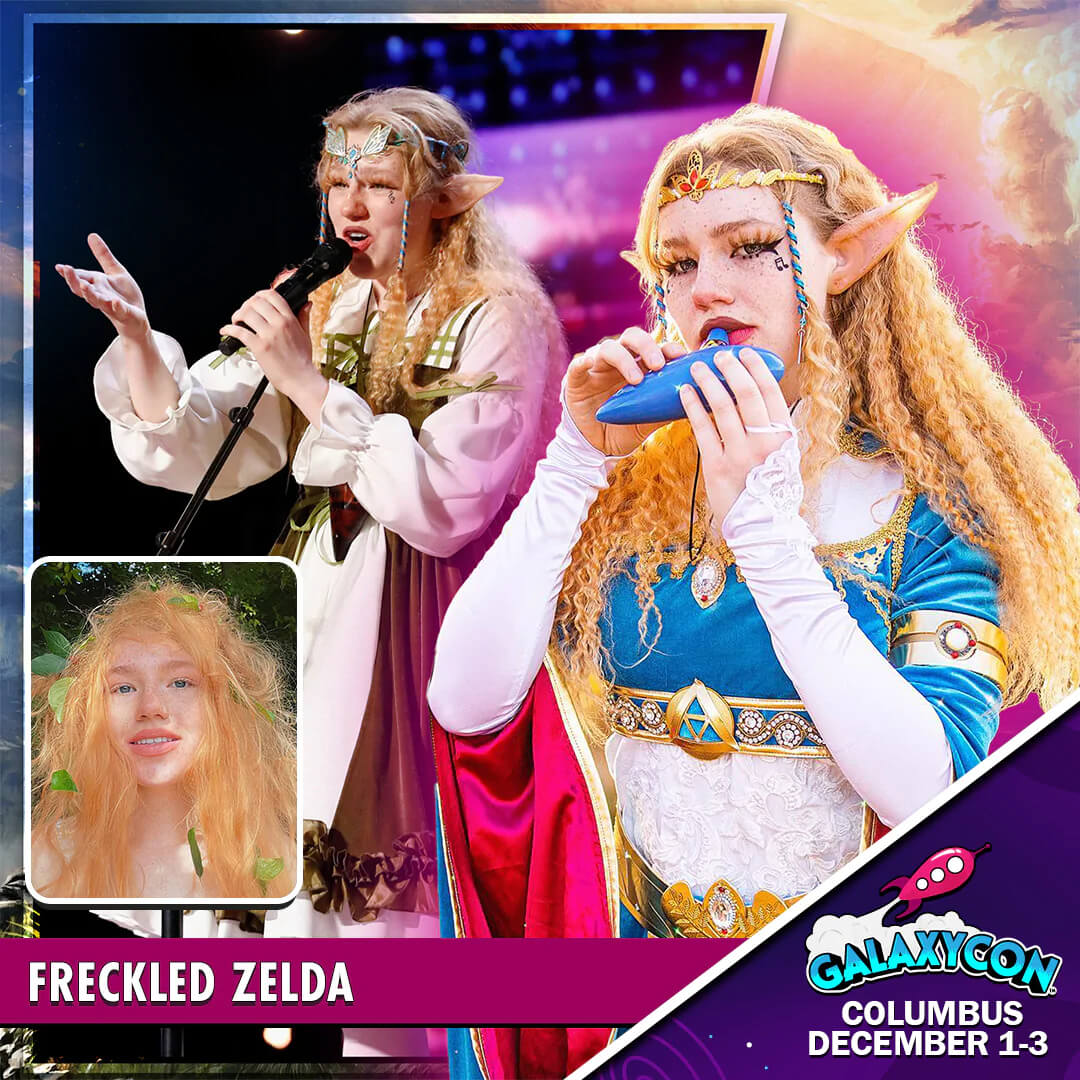 GalaxyCon Columbus
December 1-3, 2023
Greater Columbus Convention Center
"Freckled Zelda is one of the most unique contestants 'AGT' has ever seen"
Hollywood Life
Freckled Zelda has inspired millions with her creative ideas and quality content. She is one of the few TikTok stars who has over 7  million followers.
She has endeared the Fairy Kingdom the world over with her musical and performance talents and has become the most famous musical fairy in the world.
Known internationally for posting aesthetic videos of herself singing and playing the ocarina. Radiantly glowing with her elf-like ears and fairy core clothing, she is easily one of the most recognizable celebrities in POP CULTURE today!
From her debut Headline residency in Dolly Pardon's homeland of Pigeon Forge Tennessee, to the biggest and most prestigious stage in the world, America's Got Talent she has captivated the curiosity of people in all walks of life.
Simon Cowell calls Freckled Zelda "interesting and shes got a really good voice"
Heidi Klum says "I loved that you are unique and different and you have an amazing voice"!
Sofia Vergara calls Freckled Zelda's voice "beautiful"
With over 7 million followers and 178 million likes the world agrees!
Who would have guessed a little girl from Northern California, that always dreamed of being a fairy, would grow up to
become the most famous music fairy in the world.